Massage Therapy Program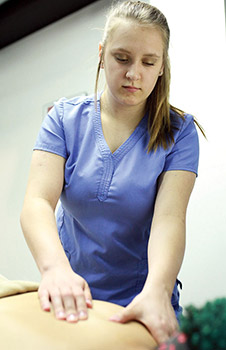 The application deadline for the Fall 2023 class is July 10, 2023. 
As the use of massage as a form of healing and medical therapy is gaining popularity, the need for licensed massage therapists is also on the rise. The U.S. Bureau of Labor Statistics notes that the job outlook for Massage Therapy will rise faster than average at a rate of 22 percent from 2018-28. In less than a year, students in McLennan Community College's massage therapy program gain the tools they need to succeed in this growing field.
If you are interested in working in a career that involves helping others through mind-body integration, having limitless CEU opportunities, or simply adding to your educational resume, consider McLennan's Massage Therapy Program.
Career Options
There are many employment opportunities for massage therapists, including spas, private practices, and health care — for chiropractors, physical therapists, and physicians.
About the Program
The MCC Massage Therapy program is one semester long and we begin a new class each Fall and Spring semesters (July and January). Classes are held from 8:00 am to 3:00 pm Monday to Friday.
Students receive instruction and laboratory practice from licensed instructors that include one-on-one instruction and hands-on training. The program covers:
Basic human anatomy and physiology
Professional ethics
Medical terminology
Healing functions of the body
Massage movements and techniques
Equipment use
Safety practices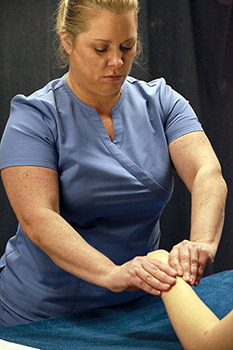 Students complete a 50-hour internship along with their classroom instruction, allowing them to practice their skills by giving massages to members of the community. Internship times vary per semester, students will be notified of their internship schedule by their instructor once classes begin.
After completing the program, students are well prepared to take the state examinations to become registered under the Texas Department of Health as a Licensed Massage Therapist (LMT).
If you would like to apply you can download an application here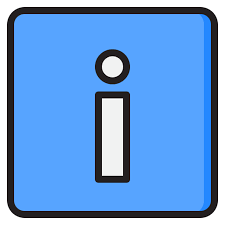 or pick one up in our office. Applications are accepted via email to nbeckwith@mclennan.edu, as well as in person in our office.
Program Pricing
Tuition and financial aid options for Fall 2023 onward are currently being worked on. We will post that information on our website once it is available. 
Licensing Requirements
There are several licensing requirements and fees that students are required to complete and pay for once they complete our Massage Therapy program. These fees are not included in the tuition for the program and are not paid to MCC. 
Successfully complete the MCC Massage Therapy program.
Pass the MBLEx exam.
Pass the Jurisprudence exam.
Complete a fingerprinting check.
Apply for a Massage Therapist license through the Texas Department of Licensing and Regulation (TDLR).
More information regarding licensing can be found on the TDLR  website, https://www.tdlr.texas.gov/mas/apply-therapist.htm
Massage Therapy Faculty & Staff
Laura Hays - Program Director - lhays@mclennan.edu 254-299-8702
Cheryl Peter - Program Instructor - cpeter@mclennan.edu
Caitlin Freymann - Program Instructor - cfreymann@mclennan.edu
Nicole Beckwith-Dawson - Administrative Assistant - nbeckwith@mclennan.edu 254-299-8701
For More Information
Please contact our office at 254-299-8701 or email any of our faculty and staff members.
For students in this program who may have a criminal background, please be advised that the background could keep you from being licensed by the State of Texas, guidelines can be found at www.tdlr.texas.gov/crimconvict.htm. If you have a question about your background and licensure, please contact the Texas Department of Licensing and Regulation (TDLR) at 512-463-6599. You also have the right to request a criminal history evaluation letter from TDLR, www.tdlr.texas.gov/crimhistoryeval.htm