Child Development Center
Welcome!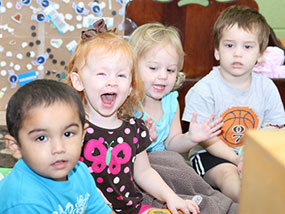 The Child Development Center serves as a laboratory setting for the students enrolled in the Child Development Program. Enrollment is open to children whose parent(s) are students or employees of MCC as well as from the community. The Child Development Center is licensed by the Texas Department of Family and Protective Services to serve up to 90 children aged 3 months through 5 years.
Mission Statement
Young children need a secure and nurturing environment during the first years of life if they are to grow into healthy, productive adults. Such an environment is provided by the MCC Child Development Center. The child is the center of the program. This philosophy means we are concerned about the child's emotional, social, physical and cognitive development. Each child is treated as a unique individual.
Hours of Operation:
The Child Development Center is open Monday through Friday from 7:15 am. - 5:15 pm.
---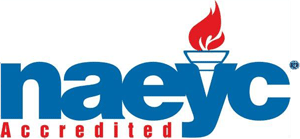 Jump To:
Accreditation by the National Association for the Education of Young Children (NAEYC) represents recognition after an extensive self-study process, measuring the program and its services against the ten NAEYC early childhood program standards and more than 400 related accreditation criteria. A little over 7,000 programs are currently accredited by NAEYC, which is approximately 8% of all preschools and other early childhood programs.