Tutoring Programs
All McLennan Community College, University Center, and Dual Credit students can receive free tutoring for all academic courses through Academic Support & Tutoring. All tutors complete the training program, which was created following the guidelines to obtain CRLA's ITPC* certification and the NADE** Tutor Program certification.
* College Reading and Learning Association: International Tutor Program Certification
** National Association of Developmental Education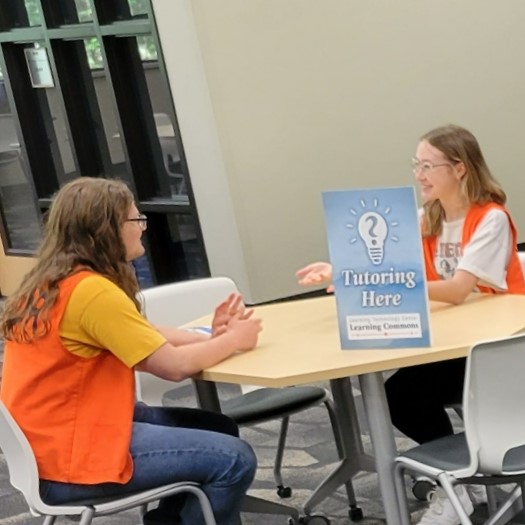 Tutoring is semester-long and represents an agreement between students, tutors, and the college to determine appropriate assistance in order to help students reach their academic goals.
Technical Skills & Knowledge Program
Students wishing to develop knowledge and skills about technology can receive tutoring free of charge. This tutoring program ranges from specific questions to detailed semester-long tutoring in the following:
McLennan Student Email & Attachments
McLennan Website & Internet Usage
WebAdvisor
Brightspace
Microsoft Office (Word, PowerPoint, Excel)
Word Processing & Keyboarding
Adobe Suite (InDesign, Photoshop, DreamWeaver, Acrobat)
Internet Etiquette
General Computer Terminology
Phone: 254-299-8500 or 254-299-8356