Travel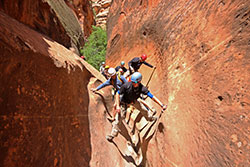 At McLennan Community College, we know there is more to college than what you learn in the classroom. That's why we offer several courses that travel throughout the country - and even internationally - to help you learn outside the classroom.
How better to apply what you've learned than getting into the field and experiencing it first-hand?
Research the cause of coral disease while scuba diving in Honduras. Dig up and identify fossils on a dinosaur dig in New Mexico. Get a glimpse of international economics while traveling across New Zealand and Australia. Learn Spanish by immersing yourself in the language in Costa Rica. Enjoy the culture, sights, and sounds of New York Study while studying business and hospitality.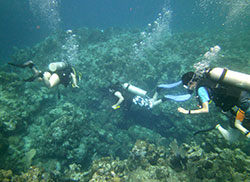 Benefits
Have a once-in-a-lifetime experience while earning college credit! Some of the travel courses are designed to help you better understand material you've learned in the classroom and perhaps to get a taste of your future career.
Other travel courses are intended to provide undergraduate research experience, which can make you more competitive at the four-year and graduate school level. The research you complete during a travel course could even grow into a graduate project.
International travel can even give you a leg up on job interviews. Your experiences may impress prospective employers, who value those with global knowledge.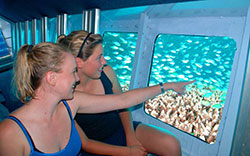 Learn More
Explore all of MCC's travel courses, listed under Related Links. You'll find contact people for each course listed on the web pages.