History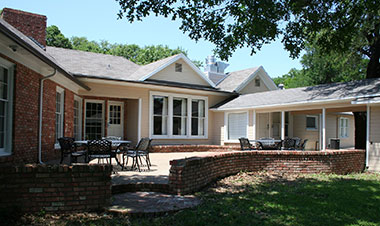 The Northwood House at McLennan Community College is a historic Waco landmark that has been completely renovated and updated to meet today's business and leisure needs.
Formerly known as the Northwood Inn, this home has a deep history that spans eight decades. The house sits on land that was once part of 425 acres of farmland owned by the well-known Cameron family of Waco. It is believed to have been built in the 1920s around the time the Camerons' built their adjacent weekend country estate, which is now the Art Center Waco.
Although no construction records exist, it is speculated that this building was originally used as the farm manager's house. The farm stretched from what is today North 19th Street down to the Bosque River and contained hogs, cows, chickens, and peach and pear orchards.
The original house was quite small—only one or two rooms. The building has been vastly expanded over the years, beginning with the Burgess family, which bought it in 1946.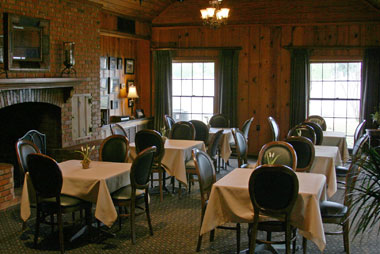 Dr. John L. Burgess Sr. was a prominent Waco physician who bought the house and lands from Helen Miller Cameron Jones, formerly Helen M. Cameron, who was the widow of Waco lumber magnate William Cameron. The Burgess family had three young sons and quickly added onto the house by extending new wings on both sides of the house, said their eldest son John "Jack" L. Burgess Jr.
In 1965, the Burgesses sold the house to Walter and Mary Martha Dossett, another well-known Waco family. The Dossetts had five children and enjoyed riding horses on the vast and rugged property, which today includes MCC's Community Services Center. Over the years, the Dossetts added several smaller bedrooms off the original kitchen for their growing family, said Elizabeth Smith, a niece of Mary Martha Dossett. The house continued to spread sideways, Smith said, with the master bedroom suite and adjacent nursery located where the renovated back meeting room is today.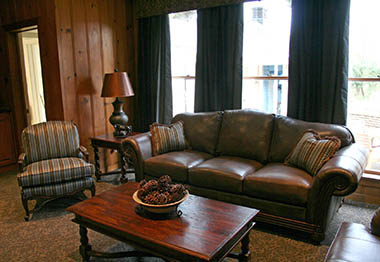 Its new decor features all new light fixtures, wallpaper, draperies, refurnished floors and an expanded commercial kitchen. The former restaurant dining hall is now a rustic lodge room that seats 40. The dining room features an elongated table, perfect for hosting business meetings. And a new back seating room offers cozy leather furniture and overlooks the back patio and landscaped grounds. Antique furniture is featured throughout the home, all purchased locally in McLennan County.