Newsletter
Every month we send a newsletter highlighting an on-campus resource, an off-campus resource, a department that is doing an amazing job supporting our students, and a recipe and self-care tip. View past newsletters here!
This month we gathered some helpful resources for you as you head back to school. Let's make this a great semester!
This month is all about FOOD! Read on to discover food available to McLennan faculty, staff, and students.
For off-campus resources please see:  https://wacoworkingtogether.org/get-help
---
Read about McLennan's Quality Enhancement Plan:
---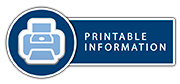 ---
For more information, contact the CREW at 254-299-8561 or crew@mclennan.edu.