Ricky Turman
District 4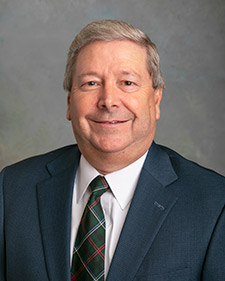 Employment: Executive Vice President and Chief Financial Officer of Brazos Higher Education Service Corporation, Inc.
Other Affiliations: Served on the Robinson ISD Board for eighteen years as well as served as president for seven years. Past-president of United Way of Waco-McLennan County. Served as a council member on the Robinson City Council for four years.
Why I became an MCC Trustee: I have always had an interest in serving my community, whether as a volunteer fireman, little league coach, or school board member. Education is vital to the progress of our community, and our young people need an education to be best prepared for the future.