K. Paul Holt, Chairman
District 6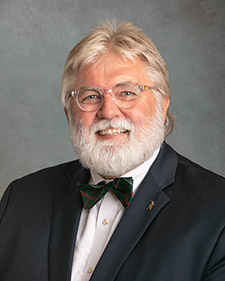 Employment: Chapter Manager, Associated General Contractors
Why I became an MCC Trustee: I've been on the receiving side of so many MCC services and capacities, and I felt it was time for me to give back to the college.
What I like most about being an MCC board member: The opportunity to help plan for the future of McLennan County's educational needs and the needs of McLennan County in general.
MCC benefits the community by: MCC is the best educational bargain in Central Texas. Through credit classes, continuing education classes, and the University Center, it meets people's needs and helps chart educational needs for the county.
How my experience with MCC has affected my life: It has given me the opportunity to bring more educational partners to the table and take advantage of the various educational programs MCC offers.