Earl Stinnett, Sr., Vice-Chair
District 2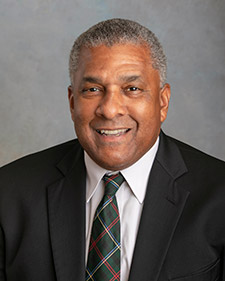 Employment: Retired from the City of Waco
Why you became a Trustee: To take advantage of the opportunity to give back to a school that has had such a positive influence in my life, and the lives of my family.
What you like most about being a trustee: Seeing first-hand the positive impact the institution has on the community. I am absolutely amazed at how MCC staff and faculty embrace every student and give them every opportunity to be successful!
How does MCC benefit the community? MCC provides high quality and affordable education for all students. MCC impacts the local economy by providing jobs, training our workforce, as well as creating opportunities for students to reach their educational goals without leave home.
How has your experience with MCC affected your life? MCC has had a profound impact on not only my life, but my families' lives as well! I attended MCC, and obtained a degree from Tarleton State on the MCC Campus. Both of my children graduated for MCC. Four brothers, my wife and sister have at some point taken classes here.