Jonathan Bonilla
Major: Mechanical Engineering
Hometown: Fairfax, Texas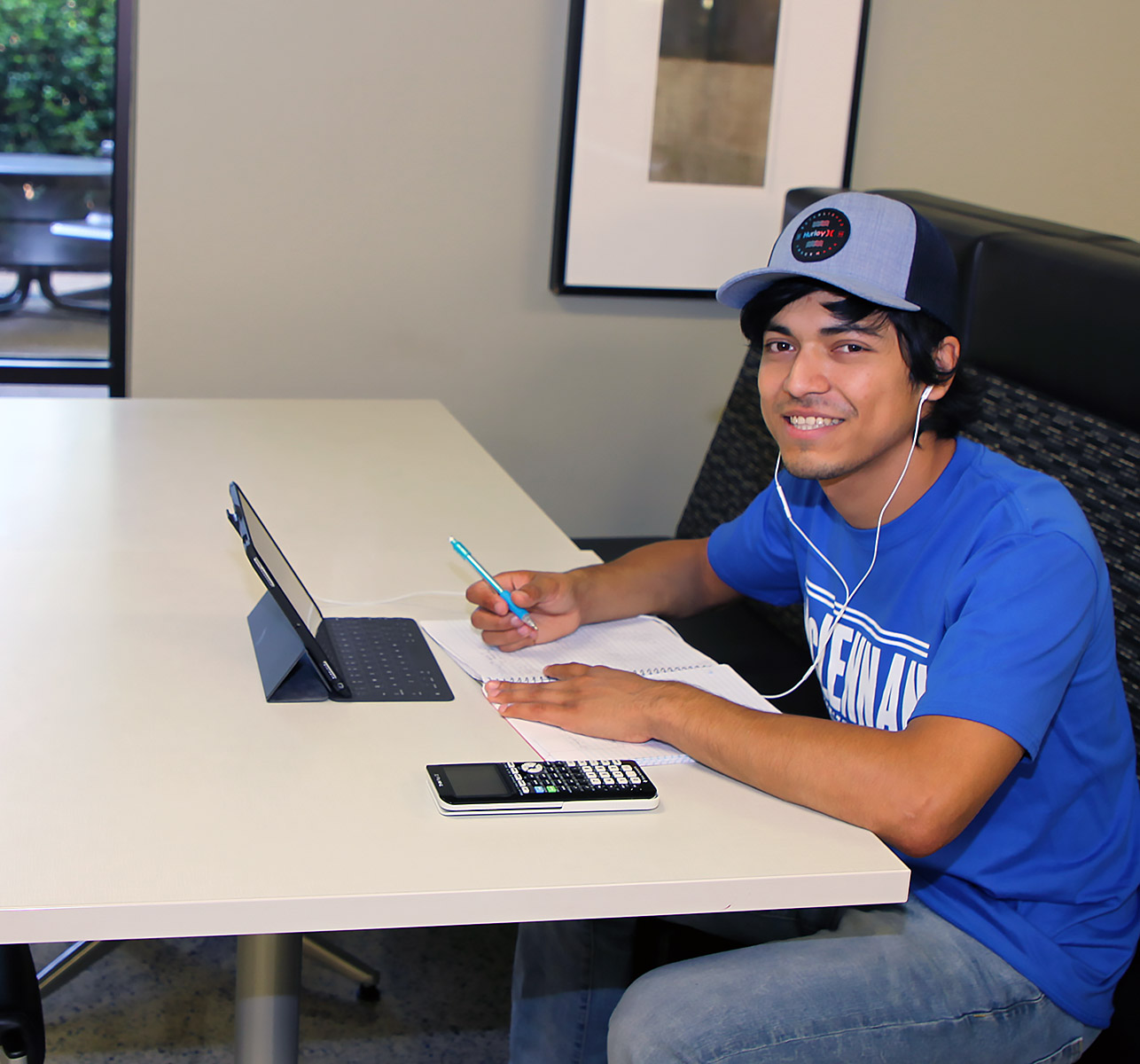 MCC student Jonathan Bonilla has been accepted into the NASA Community College Aerospace Scholars, a prestigious program that includes five weeks of online work with the space agency and a four-day onsite visit at Langley Research Center in Hampton, Virginia.
The program known as NCAS "gives community college STEM students an authentic NASA experience and encourages them to finish a two-year degree or transfer to a four-year university to pursue a NASA-related field or career," the program's website states.
Bonilla, who studies mechanical engineering at MCC, credits his professors and the many opportunities MCC offers to students inside and outside of the classroom. He credited Susan Spooner, his psychology professor who wrote his letter of recommendation for the program.
He is currently in a work-study program with MCC advisors, directing new students to academic resources.
"My best advice I really have is to use all of the resources that MCC has," he said.
Participants in NCAS will interact with other participants from around the country, sit in on webinars with NASA engineers and scientists and complete a NASA project.
During the visit in Virginia, Bonilla plans to attend more briefings with NASA officials and work on team projects overseen by the space agency.
Bonilla, who is from Fairfax, Texas, has a passion for space and wants to remain in the field.
"People are out there on the International Space Station right now," he said. "I want to be there. I don't know how to explain it."