2023 Geology Field Course
The McLennan Geoscience Department offers an exciting Geology Field Course (GFC) that provides students with a remarkable opportunity to experience science in the best classroom on Earth, which is the great outdoors!  Students will learn science as they visit national parks and other scenic places through the western United States.  The lecture components of the GFC are offered as Spring online courses.  The lab experiences are primarily done in a classroom setting at MCC during the semester and continued while students travel on the GFC.  
When and where does the GFC travel?  The travel component of the course occurs after semester finals have concluded and returns to campus before summer classes begin (May 6th - May 19th).  Students will visit a variety of geologic wonders to learn about science including but not limited to the following sites: Rocky Mountain National Park, Grand Canyon National Park, Bryce Canyon National Park, Zion Canyon National Park, Petrified Forest and Painted Desert National Park, and more!  One new addition to the GFC is a day of field excavation for Cambrian-aged trilobites in Delta, Utah! 
How do students register for the GFC?  Students can earn up to two 4-hour lab science courses depending on their degree plan. To participate in this amazing opportunity, students must enroll for a section of Physical Geology (GEOL 1403.95), or Historical Geology (GEOL 1404.95) that are specifically designated for the GFC in the Spring 2023 semester.  Students who take both courses at the same time will need approval from Dr. Shannon Hill (Division Director for Math and Science) prior to registration.  Scholarships are available to help you pay for the travel fee of this amazing educational opportunity.  There is limited space for the GFC. Be sure to contact Dr. Elaine Fagner with questions before you register for Spring classes.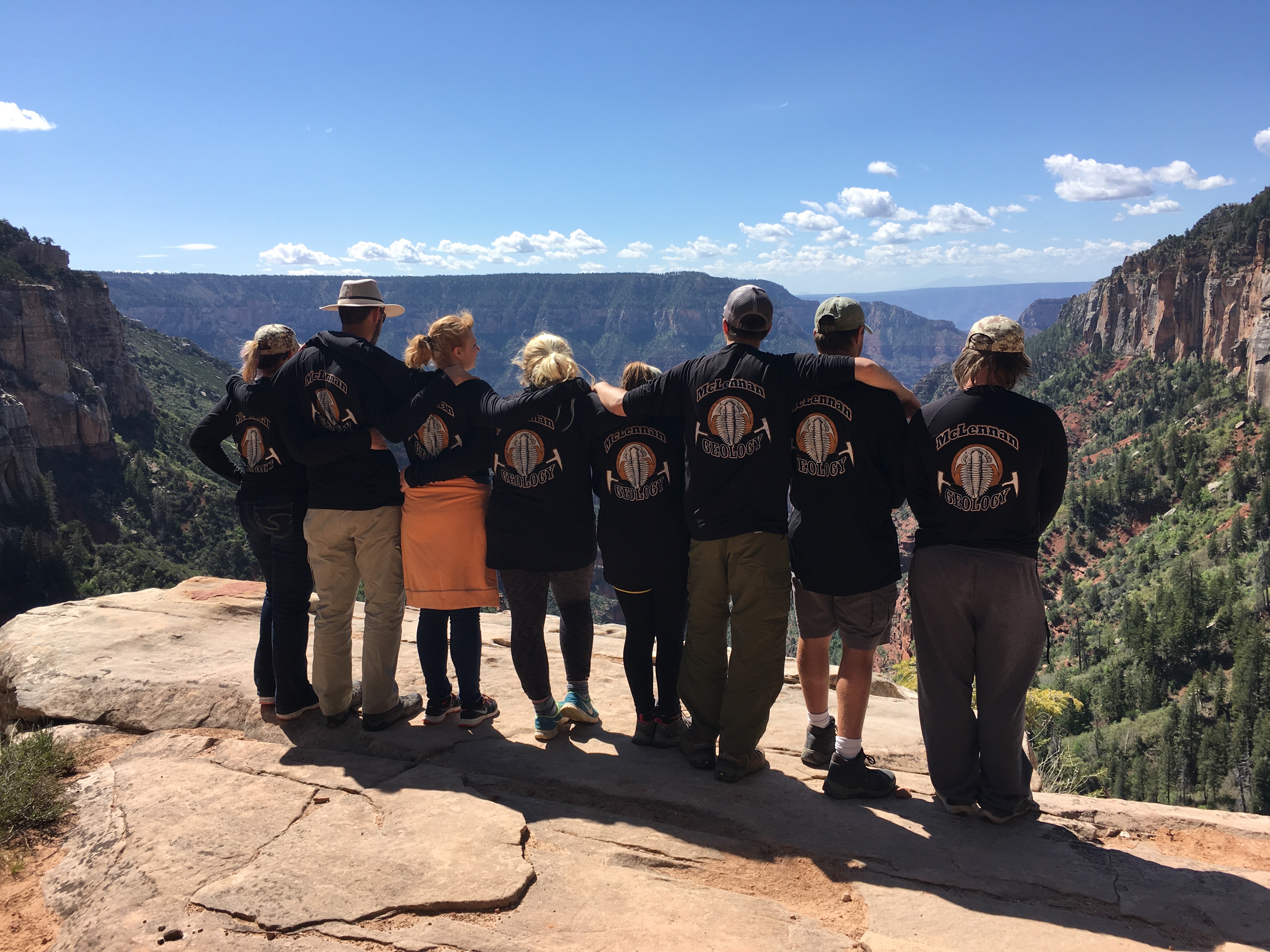 For More Information...
Contact Dr. Elaine Fagner, P.G. at 254-299-8442 or efagner@mclennan.edu.  Please provide Dr. Fagner with a cell phone number and email so she can provide you key forms and registration information about the GFC.  Click on the video below for more details about the GFC!