Virtual Scholar, Donor, & Alumni Appreciation Event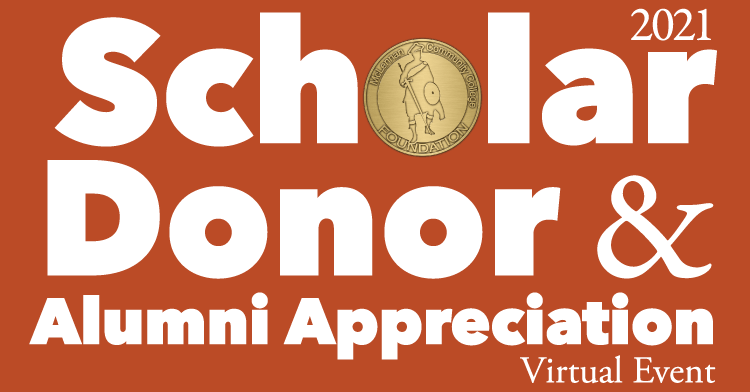 ---
Welcome   Major Donors   New Scholarships
Scholarship Recipients   Distinguished Alumnus   Distinguished Leader
---
From the Executive Director, Kim Patterson, MS, APR
Thank you for attending our Virtual Scholar, Donor & Alumni Appreciation Event with the MCC Foundation! During these uncertain times, the MCC Foundation has remained steadfast in our mission to serve our students, college, and community by raising funds for scholarships, emergency aid, capital improvements, and professional development. In addition, we are proud to recognize MCC excellence with our Distinguished Leader and Distinguished Alumni Award winners. We hope you will take a moment to visit the features on this site and celebrate with us as we work for an even better tomorrow.
---
2020-2021 Major Donors
We gratefully recognize these donors who have provided significant support to our college and students this year.*
Allen Samuels Dodge Chrysler Jeep Ram | Ted Teague

Atmos Energy | Tammie Bowman

Beard Family Foundation/Westdale Real Estate Investment and Management | Joe and Sherry Beard

Dr. C. Randall Bradley

Brazos Higher Education Service Corporation | Ben Litle

Cecil Leon Hill Trust | Gary Blake Raines

City of Lacy Lakeview | Keith Bond

Coach Hurt's Crossroads | David and Sylvia Hurtado

Community Bank & Trust | David Lacy

Kathleen Eden

Educators Credit Union | Rachel Wilde

Kim Geno

Sue Getterman

Hibbs Family Foundation

Dr. Fred and Barbara Hills

K. Paul Holt and Dr. Donna G. Miller

Jaynes, Reitmeier, Boyd & Therrell, P.C.

Dr. Donald K. and Virginia Lewis

Drs. Stanley and Johnette McKown

Nancy Moore

Dr. Eddie and Ellie Morrison

Piston Group | Vinnie Johnson

Dr. William and Katherine Pitts

Drs. William and Ruth Pitts

Dr. Ross and Nelwyn Reagan

Clifton and Betsy Robinson

Rick and Lisa Sheldon

The Honorable Ken and Alice Starr

Barbara Tabor

Bianca X. Thomas Educational Trust

Eleanor M. Van Domelen Estate

Vossloh Fastening Systems America, Inc.

Waco Foundation | Ashley Allison

Waco Sunrise Rotary Club
*Through August 31, 2021
---
New and Completed Endowed Scholarship & Legacy Gifts
Central Presbyterian Church Health Fees Fund

Childcare Grant Pilot Program Fund

Bronson and Kathleen Eden Scholarships: 

• Certified Medical Assistant #1, #2, #3 Scholarships

• Certified Nurse Aide #1, #2, #3 Scholarships

• Cosmetology #1, #2 Scholarships

• Early Childhood Education #1, #2 Scholarships

• Engineering #2 Scholarship

• Honors College #2 Scholarship

• Presidential #2 Scholarship

• Radiologic Technology #1, #2 Scholarships

• Surgical Technology #1, #2 Scholarships

John Miller (Tree Top) and Bertha Lou Edwards Presidential Scholarship

Ted and Sue Getterman Presidential Scholarship #2

James "Slim" Hand Music Scholarship

Cecil Leon Hill and Louise Raines Hill Presidential Scholarship

Dr. Fred W. Hills Computer Information Systems Scholarship

K. Paul Holt & Donna G. Miller Honours College Scholarship

Honors College Leadership Scholarship

Charles W. Moore, Jr. Presidential Scholarship

Eleanor Smith Morrison Eagle Scout Presidential Scholarship

Clifton and Betsy Robinson Presidential Scholarship

Edward Rolan Jr. Golf Scholarship

Ken and Alice Starr Presidential Scholarship

E. C. Curly Tabor Scholarship

Bianca X. Thomas Educational Trust Grant

Eleanor M. VanDomelen Presidential Nursing Scholarship

Joshua Villasenor Physical Therapy Assistant Scholarship

Murray Watson, Jr. Endowed Presidential Scholarship #14
---
2021-2022 Scholarship Awards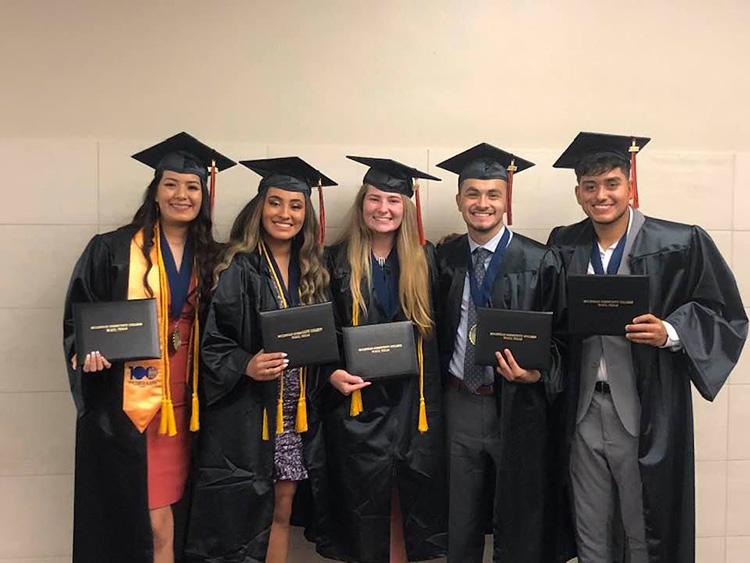 The MCC Foundation is proud to announce that for the 2021-2022 Academic Year, we will award $488,725 to more than 464 students! Please help us congratulate these deserving scholarship recipients:

---

Meet our Distinguished Alumnus Award Recipient: Clint Lewis
Clint Lewis fondly remembers attending MCC from 1968-1970. During his time at MCC, Clint served as the Student Body President and was a steady leader during MCC's move from the John Connally Air Force base to its current location. Clint graduated from MCC and transitioned to Baylor Law School. After graduating from Baylor, Clint established the Clint Lewis Law Firm in Beaumont, Texas.
Clint is very passionate about helping his community and serves on many boards, including the 100 Club of Southeast Texas, the Young Men's Business League of South Texas Fair & Rodeo, and he previously served on the MCC Foundation Board. During his time on the MCC Foundation Board, he endowed two scholarships in the name of his parents and his grandparents, the A.C & Ethel Mae Honea Scholarship and the Mr. and Mrs. William M. Lewis Jr. Scholarship. We are grateful to Clint and his continued support of his alma mater. Congratulations, Clint!
---

Meet our Distinguished Leader Award Recipient: Sarah Ragsdale
Sarah Ragsdale received an Associate of Arts Degree from MCC in December 2020. Sarah was a member of Phi Theta Kappa Honor Society during her time at MCC. Sarah a perfect example of MCC's core values: people, inclusiveness, communication, excellence, and integrity. Sarah has placed others before herself by blessing our community with multiple acts of kindness. For example, Sarah was an instrumental part of the relief efforts during the West explosion. She encouraged her employer Home Depot to help with relief efforts and organized the donation of building materials. She has helped the American Heart Association raise funds and build awareness. More recently, Sarah was awarded the 2021 Home Depot Angel Award for her generous donation of a kidney to her colleague. Congratulations, Sarah!
---
With thanks to the leadership of the MCC Foundation Board:
2021 MCC Foundation Board of Directors
Rick Brophy (Chair), Len Brown, Dr. Andrew Canham, Judge Vik Deivanayagam (Treasurer), Bill Dietz, Jr., Deidra Emerson, Dr. Sandra Goss, Dana Hassell, Linda Hatchel (Past Chair), Nell Hawkins, Trammell Kelly, Missy Larson, Dr. Donald K. Lewis, Dr. Johnette McKown (Secretary), Judge Vicki Menard, Kim Patterson (Executive Director), Mary Perez, Elisa Rainey, Betsy Reeder (Vice-Chair), J. Clay Sawyer, M.D., Alfred Solano, Earl Stinnett, Priscilla Stinnett, Glenda Strum, Ted Teague, Geneva Watley
McLennan Scholarship and Alumni Award Selection Committees
A special thank you is extended to the McLennan Community College Foundation's Scholarship and Alumni Award Selection committee members, who work anonymously to select our scholarship and award recipients.
McLennan Community College Board of Trustees
Pauline Chavez, K. Paul Holt, Doug McDurham, Dr. Elizabeth Palacios, Earl Stinnett, Sr., Ricky Turman, & Geneva Watley
---
The work of the MCC Foundation, and this recognition event, would not be possible without the professionalism, commitment, and energy of the exceptional MCC Foundation Staff:
Neyra Bazaldua, MBA ─ Coordinator of Special Events and Alumni Engagement
Shelley Cotton, MBA ─ Coordinator of Operations and Scholarships
Rose DeLeon ─ Executive Secretary
Kathy McLendon, MHSA ─ Director of Resource Development
---

Thank you for attending our Virtual Scholar, Donor & Alumni Appreciation Event! You are the reason MCC students succeed in such extraordinary ways. We hope to be back with you in person next year!
---
McLennan Community College Foundation • 1400 College Drive Waco, TX 76708
254.299.8604 • foundation@mclennan.edu