Computer Information Systems & Multimedia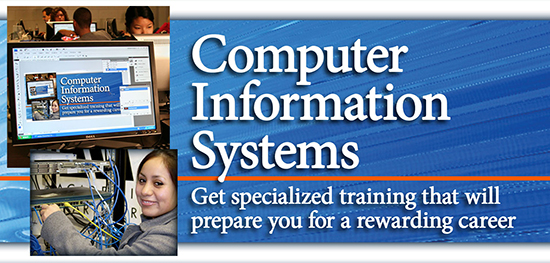 Get a smart start on an exciting and growing career field with MCC's Computer Information Systems programs.
You'll receive quality instruction and hands-on training to help you to step right into a new career. MCC's training partnerships with such industries as CISCO and Microsoft ensure that you can step into the workforce confident in your ability to work on a variety of computer systems. Also, we now teach cybersecurity skills in all Computer Information Systems (CIS) degrees and certificates making our students more marketable and employable when they graduate.
MCC's broad-based education, coupled with specialized training, makes our graduates attractive to employers that want workers who can accomplish a variety of tasks.
Training Options
One-semester technical awards
One-year certifications in specialty areas
Two-year technical degrees
Four-year bachelor's degrees
Student Award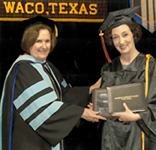 Congratulations to Melissa Allen who received the department's outstanding student award two years in a row. She graduated in the spring of 2019 with Highest Honors (4.0) and was immediately offered a technology position in the Waco area.
McLennan Community College Receives NSF Grant to Enhance CIS Program with Cybersecurity
McLennan Community College's Community Information Systems (CIS) program has received a $222,274 grant from the National Science Foundation (NSF) for an "Enhancing Network and Cybersecurity Technician Careers in Collaboration with Industry" project. The project is designed to enhance current CIS degrees by integrating cybersecurity skills in college classes as well as through high school dual credit programs. The addition of cybersecurity curriculum to the CIS degrees is in response to a growing regional demand identified by industry partners for networking and cybersecurity technicians. It aims to open new opportunities to provide a skilled workforce for the area, enhance future growth in the community, and provide higher-paying careers for students. See full article here.
National Center of Academic Excellence
McLennan Community College has been designated as a National Center of Academic Excellence in Cyber Defense Education. The Associate of Applied Science in Network Administration meets the National Security Agency (NSA) and Department of Homeland Security (DHS) requirements for Cyber Defense Education. Please visit www.mclennan.edu/cyber for more information related to our cyber infused degrees.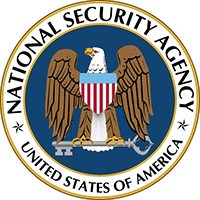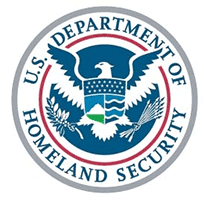 For More Information
Please contact Cynthia Wagner, Program Director: 254-299-8254, cwagner@mclennan.edu.
Title IX
Concerns dealing with TITLE IX and other non-specified Civil Rights Issues contact:

Drew Canham, Title IX Coordinator
Chief of Staff for Diversity, Equity & Inclusion/Title IX
McLennan Community College
Administration Building, Room 408
1400 College Drive
254-299-8645
FAX: 254-299-8654
dcanham@mclennan.edu or
titleix@mclennan.edu
McLennan Community College provides equal opportunities to all individuals and does not discriminate against any individual regardless of race, color, religion, national or ethnic origin, gender, disability, age, veteran status, genetic information, sexual orientation, gender identity, pregnancy, or other legally protected category in its educational programs, activities, or employment.
http://www.mclennan.edu/employees/policy-manual/docs/E-XXXIV.pdf
A lack of English language skills will not be a barrier to admission to and participation in career and technical education programs. La falta de conocimiento del idioma inglés no será un impedimento para la admisión y participación en programas de educación técnica y profesional.
McLennan Community College se compromete a proporcionar igualdad de oportunidades a todas las personas y no discrimina a ninguna persona independientemente de la raza, color, religión, origen nacional o étnico, género, discapacidad, edad, condición de veterano, información genética, orientación sexual, identidad de género, embarazo u otra categoría legalmente protegida en sus programas educativos, actividades o empleo. Para obtener información sobre el cumplimiento de esta política de no discriminación por parte dea institución, comuníquese con vicepresidente Éxito Estudiantil, 1400 College Drive, 254-299-8645, titleix@mclennan.edu.