Meet the Team
We want to help you get connected to resources both on and off campus that can help you navigate through life's curve balls.
Shanna Rogers, MSW, LCSW
Project Director
...[all about Shanna]
LaTasha Davis
Student Resources Specialist
...[all about LaTasha]
Emma Cartisano, MA
Doctoral Intern for Student Engagement
Emma is a PhD student at Baylor University in the Higher Education Studies & Leadership program. She is passionate about researching student success–for graduate students and for community college students. After having faced her own basic needs insecurity, Emma is committed to advocating for resource equity and accessibility in colleges. When not working or studying, you'll find Emma exploring local coffee shops, running, lifting heavy weights, doing calligraphy, or reading a good book.
For off-campus resources please see:  https://wacoworkingtogether.org/get-help
---
Read about McLennan's Quality Enhancement Plan:
---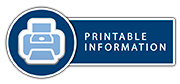 ---
For more information, contact the CREW at 254-299-8561 or crew@mclennan.edu.