Geneva Watley
District 7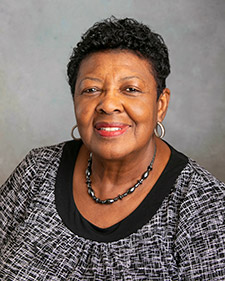 Employment: Retired McGregor ISD Administrator
Why I became an MCC Trustee: Education continues to be a very important part of my life. I have a passion for helping students. I have worked in public education all of my adult life and am exciting about serving in higher education as an MCC Trustee. MCC is entering a very exciting time. I am very enthused about the building projects and the continued emphasis on providing the best education possible for students that attend MCC.
What I like most about being an MCC board member: It is an honor to serve as a McLennan Community College board member representing District 7 because it gives me a chance to give back some of what MCC has given to me and my family.
How my experience with MCC has affected my life: My parents stressed the importance of education to my entire family. Upon graduation from Valley Mills High School, I attended MCC before earning 2 degrees at Baylor University and Mid-Management certification from Tarleton State University. In recent years I have attended several continuing education courses at MCC. My husband, daughter, son, and many other family members and friends have been privileged as well to take advantage of the education provided by MCC. MCC is a valuable component of the available educational opportunities afforded to the citizens of this area and I am grateful to be a part of that component.