At a Glance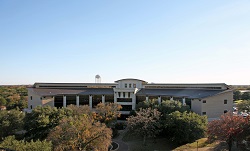 Campus
McLennan is located on a scenic 275-acre campus adjacent to Cameron Park and the Bosque River. Nestled among rolling hills and large trees, McLennan has been recognized statewide for its natural beauty and outstanding architecture.
The college also owns Highlander Ranch, a 196-acre horse farm located about five miles from campus, and has an Emergency Services Education Center, a 43-acre educational complex, off campus near the Waco Regional Airport.
---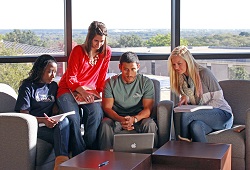 Our Students
McLennan has a diverse and vibrant student population of about 8,500 students per semester. They come from all walks of life from all over the country and even the world. McLennan recognizes that each student is unique, with individual strengths, goals and reasons for attending college.
---
Academics
At McLennan you have the opportunity to choose from classes designed to transfer to four-year universities, career training that will get you into the workforce or a direct path to a bachelor's degree from a state university at McLennan.
---

Our Professors
McLennan's professors have a true passion for teaching and helping students succeed. Our professors are state and national award winners, specialized researchers and industry experts.
---
Campus Life
You'll have plenty of opportunities to enhance your college experience with student organizations, campus activities, community service and special programs. You also get: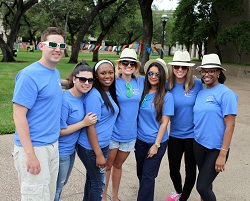 Free admission to athletic events — basketball, baseball and softball
Free access to fitness facilities — weight room, tennis courts, racquetball courts and outdoor walking track
Free admission to theater productions and concerts
Free or discounted admission to concerts at the Bosque River Stage amphitheater
---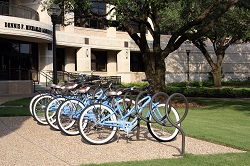 Sustainability
Preserving our beautiful campus and making a positive difference on the environment is McLennan's focus at all times. Our sustainability policy ensures that we implement green initiatives that will protect the environment.
---
Affordability
McLennan prides itself on offering an outstanding education at an affordable cost. If you plan on getting your bachelor's degree, McLennan's tuition and fees can reduce the cost of your degree by thousands of dollars. The McLennan Community College Foundation offers many scholarships for students, and departmental scholarships are awarded as well.